The Santo Domingo Project is a silver-rich, epithermal deposit and is 100% owned by Stroud Resources Ltd.
The property consists of the Santo Domingo II and Nombre de Dios mining concessions in the historical Hostotipaquillo mining district. These concessions cover mineral and surface rights for 135 hectares. (Mineral rights and surface land rights are independent of each other.) Stroud's drilling programs are the only modern exploration efforts on the property since its discovery in the 16th century.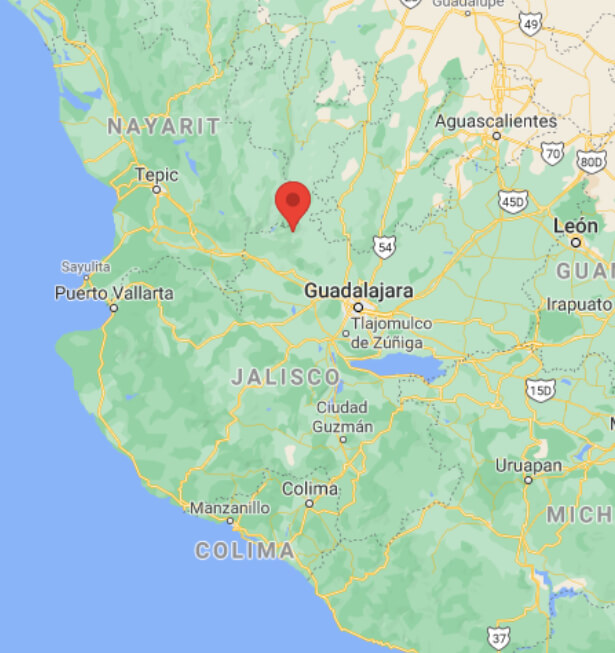 The Santo Domingo Property is located 100 km north of Guadalajara city in Jalisco State, Mexico.
Drive time from the city to the mine is approximately two hours. Santo Domingo de Guzman is a small town located near the site and the larger city of Magdalena (population 18,900) is about 20 km south. Stroud expects that the property may be a major contributor to the economy of these communities in the future. Major facilities, including an International Airport, are located in the cities of Guadalajara, Zacatecas and Aguascalientes.
Santo Domingo is situated along the Santiago River in the historical Hostotipaquillo mining region. It sits directly across the river from the San Pedro de Analco mining camp and just north of Cinco Minas.
Santo Domingo has undergone two modern drilling programs by Stroud Resources:​
In 2008 -2009 (Behre Dolbear report January 2010) and in 2010- 2012 (McBride report November 2017). These have confirmed mineral resource estimates in the measured and indicated category of 25,738,178 ounces silver-equivalent, and inferred resources category of 13,387,222 ounces silver equivalent (NI 43-101 Technical Report filed November 17, 2017).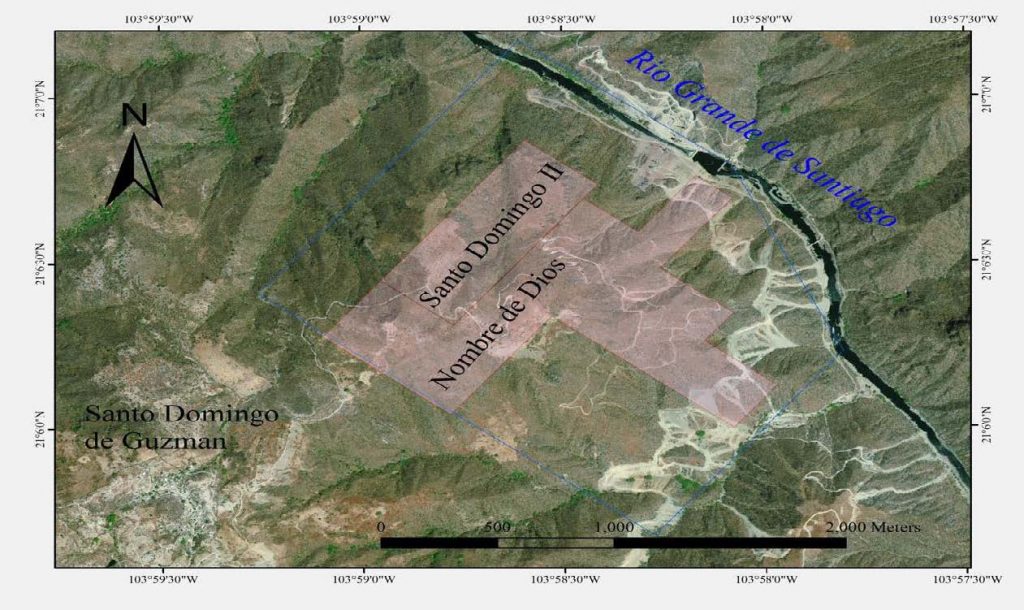 THE SANTO DOMINGO PROJECT ​
The Santo Domingo Project sits on the crest of a hill overlooking the River de Santiago.​
As such, the property is amenable to open pit production. Infrastructure is good with access to water, power lines running through the property and a solid road built by Stroud in 2008. Stroud's drilling programs have focused on the La Raya and Guadalupe veins closest to surface, and which form the basis for the above mineral resource estimates. La Raya is a massive mineralized zone structure with widths of 35 – 85 meters, 300 metres deep and 700 metres along strike. Guadalupe is parallel to that and typically 15 to 30 metres wide. Stroud's investigations suggest that moving deeper into the hillside from surface, potentially houses another 5 veins that parallel to La Raya and Guadalupe.
Photo — Santo Domingo Project looking east over the property with the camp on the left. The trees in the centre of the photo mark a shaft from 16th century Spanish mining on the Socavon III – Guadalupe vein system. (McBride photo)
Looking for more information? Don't hesitate to contact us.