It appears that silver prices will soon be rising.
Kitco said, "With investor complacency at record levels and improving gold and copper markets, silver price can only go higher, according to the latest research from Bloomberg. . . silver's high correlation with gold and copper could mean that the precious metal is ready to break out."
Some experts have predicted that silver could make its was up to $20 an ounce, which is a significant improvement!
Click the link for some great info graphics on the subject.
Recommended Read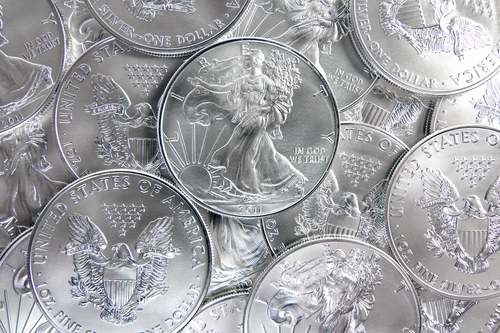 McGlone said that a mean-reversion in the gold-silver ratio would put it back to the 65 level; he added that if gold prices remained around the $1,300 an ounce then silver prices could push to $20 an ounce.U.S. dollar has recovered from Wednesday's sharp losses follow...
Read More »